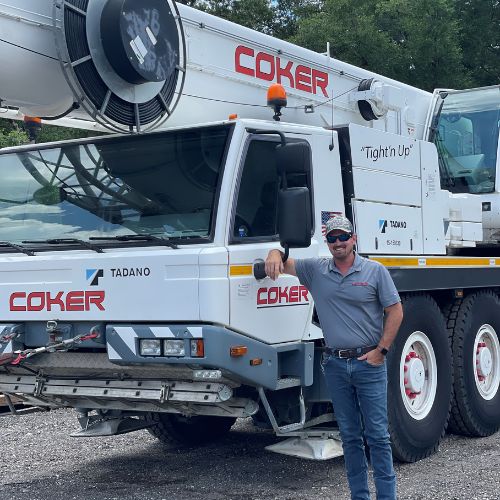 With years of experience in the crane industry, Kyle Coker went out on his own in 2004 with just a single boom truck. Coker Industrial Contractors and Coker Crane & Rigging have evolved into one of the leading industrial services providers in Southeast Georgia and Northeast Florida.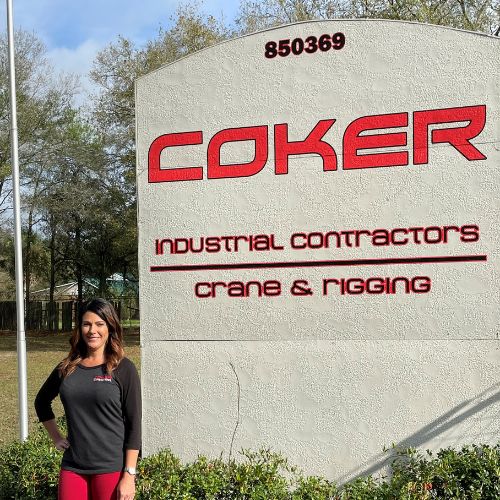 Jeni Bentley, Office Manager
Jeni Bentley is our Office Manager and has been with Coker for 7 years. She brings over 20 years of administrative experience in Office Management, Human Resources, and Accounting. She provides administrative support to over 30 staff members. She is responsible for all office procedures, assists in the development of company policy and procedures, manages and oversees the administration of HR policies, programs, and practices, and maintains accounts payable, receivables, and billing for Coker's wide range of services.
In her free time, Jeni enjoys spending time with her family on the boat, camping, and traveling as much as possible.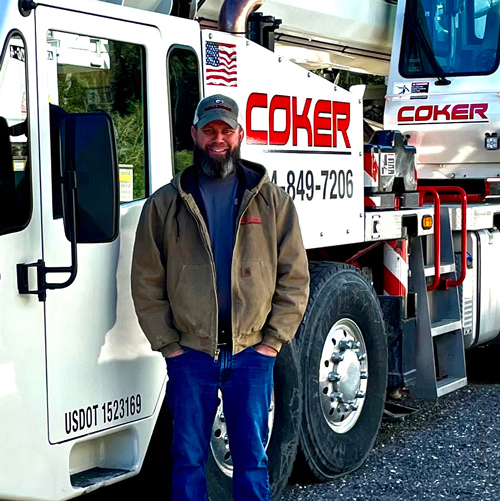 Blake Foster, Crane Operations Manager
Blake Foster is our Crane Operations Manager. He brought his years of experience to Coker in 2013. He oversees the day-to-day crane and rigging operations, equipment maintenance, and scheduling while maintaining great customer relationships.
He worked in industrial contracting for six years before becoming a crane operator at his previous employer. He then brought his knowledge and experience to Coker in 2013 as a Crane Operator. He was our Lead Operator for several years and then moved up to Operations Manager in 2021.
In his free time, you can find him hunting, fishing, and hanging out with friends and family.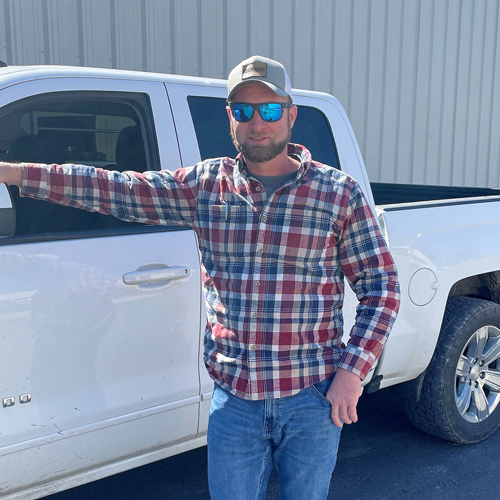 Adam Davis, Mechanical Project Manager
Adam Davis is our Mechanical Project Manager. He has worked at Coker for five years. Adam schedules meetings with potential customers to estimate mechanical repairs or new installations. Once the job has been secured, he thoroughly plans and schedules all aspects of the job and oversees those projects until completion.
Adam began working as a Millwright helper when he graduated from high school. He attended the Florida Millwrights Training center combined with on-the-job training, where he gained the knowledge and skill to become a Journeyman Milwright. As he has moved forward in his career, Adam has become a Team Leader and Project Manager at Coker.
During his free time, Adam enjoys spending time with family, attending his children's sporting events, hunting, fishing, and camping.
"At Coker, you are treated like family and everyone works together as a team. Help is never more than a phone call away. #TeamCoker." – Adam Davis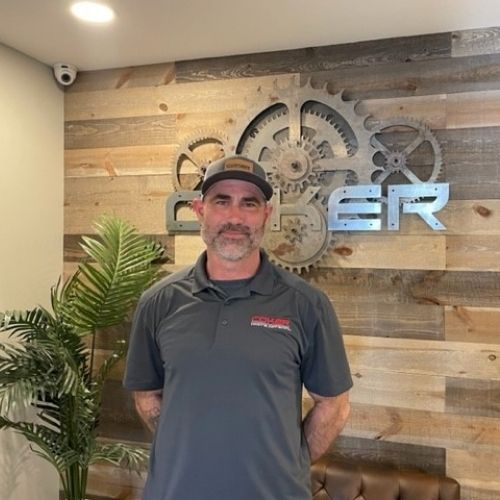 Shannon Jervis, Structural Project Manager
Mr. Shannon Jervis recently joined our team at Coker Industrial as our new Structural Project Manager. He brings with him twenty-five years of ironworking experience. Mr. Jervis is a member of Ironworker's 597 in Jacksonville, Florida. 
He began his career by attending apprenticeship classes at Local 290 in Dayton, Ohio. After transferring to Local 597 in 2006, he worked amongst his fellow peers as a role model. In 2010, he had the opportunity to become a Foreman while operating a welding service truck. Two years later he became a General Superintendent and was responsible for up to 100 Ironworkers at a time. 
We have high hopes that he will expand our steel division.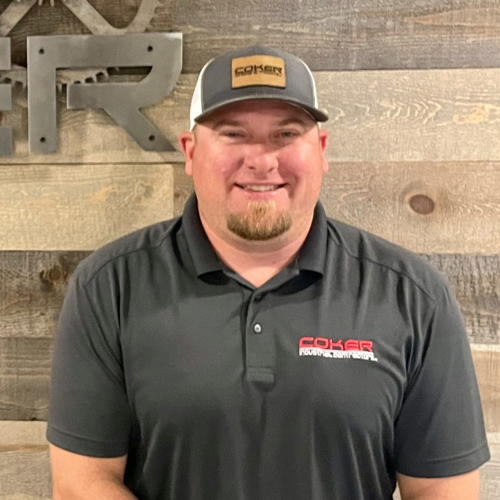 Wesley Haddock, Piping Project Manager
Wesley Haddock is our Piping Division Project Manager. He started in the pipefitter industry in 2001 right after graduating from high school. He signed up with Local Union 234 and attended their 5-year apprenticeship program where he became a plumber.
In 2008, he started running a welding service truck, which he ran for seven years. He then moved on to a superintendent position for four years. In 2019, he took on a Project Manager position with Coker Industrial Contractors. He was able to start a piping division which has expanded the company in many ways. He has been able to reach out to many different industries and has grown great new working relationships.
The piping division performs extensive work in the pulp and paper industries from small pipe repairs to installing new equipment and mechanical systems. They have completed hundreds of projects in just a few years' time. Wesley has helped Coker expand out to do more work with military bases, schools, new construction, and more.