Lifting heavy objects at ANY site safely and efficiently requires a carefully considered approach. Failing to use cranes and rigging properly can result in damage, injuries, project delays, and cost overruns. Fortunately, a detailed rigging lift plan helps you avoid negative consequences and complete your project safely, on time, and on budget.
However, creating a solid plan requires specialized expertise that not every contractor has. Working with a company that lacks extensive experience in this area can lead to poor results, safety violations, and increased expenses. It can also leave you feeling like you aren't getting the support and communication needed to complete projects successfully. So, it's important to choose your contractor wisely.
What Is 3D Lift Plan?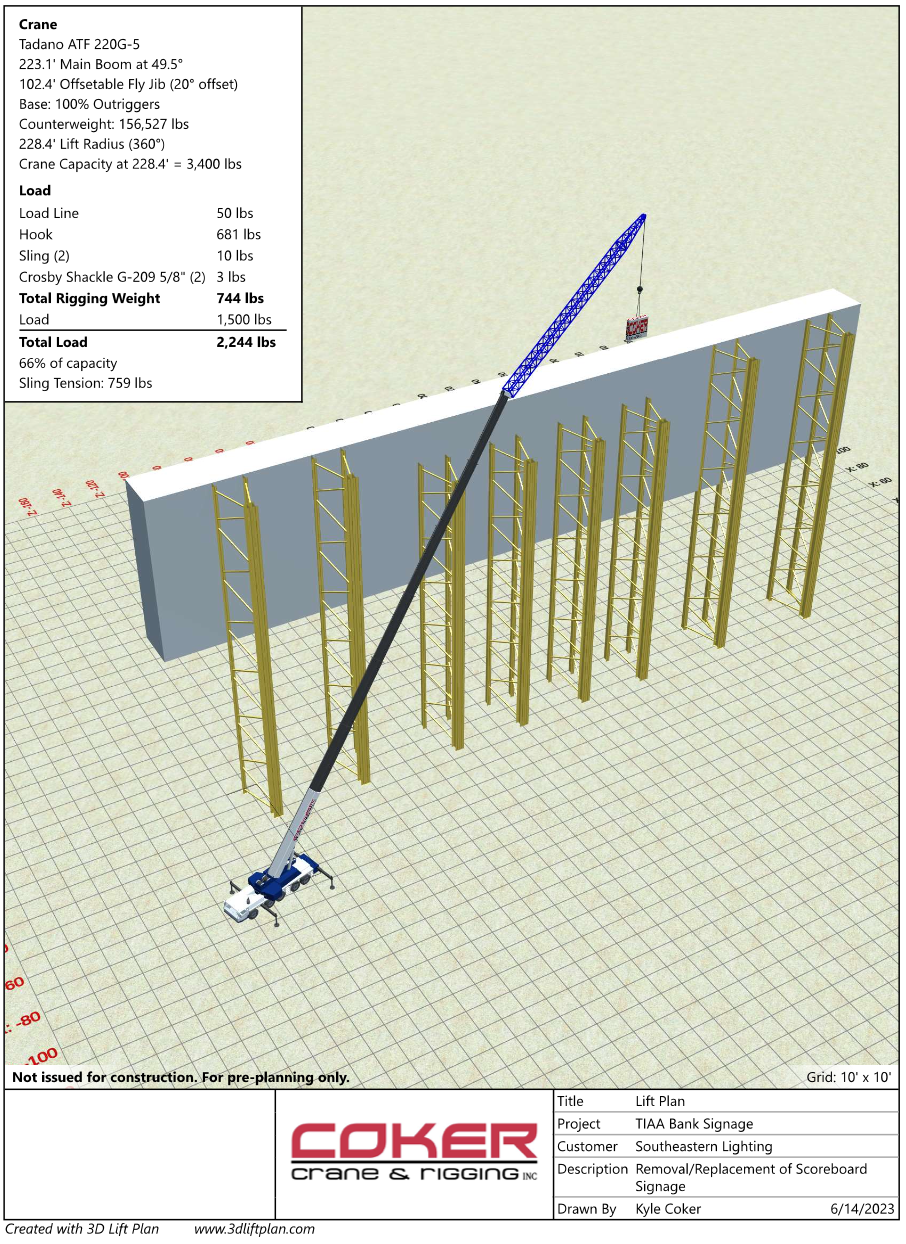 3D Lift Plan is a program we use to assist with the development of our Lift Plans. It takes multiple factors into account in generating what's sometimes called a crane lift plan. These project characteristics include:
Weight and dimensions of the object being lifted
Location and size of any obstructions on the job site
Crane & Rigging Information
Center of gravity
Lifting/Rigging points
Pick-up and final location radius
Height restrictions
Risk assessments
Personnel Qualifications
Equipment Certifications
The program uses these details as it searches load charts for the equipment and finds the safest, most economical crane configurations for the lift.
Our team reviews the output in light of our extensive experience with crane rental and rigging, makes any edits required, and works with you to implement it.
Crane Lift Plan Benefits
Why take the time to create a unique crane lift plan for each project? First and foremost, crane safety is essential. Nothing matters more than protecting the people and property at a job site.
While you may have used a particular process to complete projects safely in the past, each engagement involves different site elements, hazards, and challenges. As a result, relying on previous methods can be risky.
Beyond crane safety, there are other benefits of developing a lift plan, including:
A plan enables rigging crews to visualize and assess the project from all angles.
It displays to the customer exactly what to expect with their individual projects
A plan enhances productivity in many ways, including ensuring unanticipated problems don't catch crews off guard.
Coker's 3D Lift Plan Solutions
At the end of the day, a lift plan is only as helpful as the crane and rigging contractor behind it. At Coker, we provide personalized service that goes far beyond simply developing the plan. We communicate clearly, anticipate and mitigate problems, and go the extra mile to exceed expectations.
We assist with projects in a wide variety of industries — Government Contractors, Pulp & Paper facilities, Power Generation plants, Commercial & Industrial Construction, and HVAC, to name just a few — and serve as a partner rather than a service provider. The lift plans we develop vary widely to accommodate a project's goals and conditions.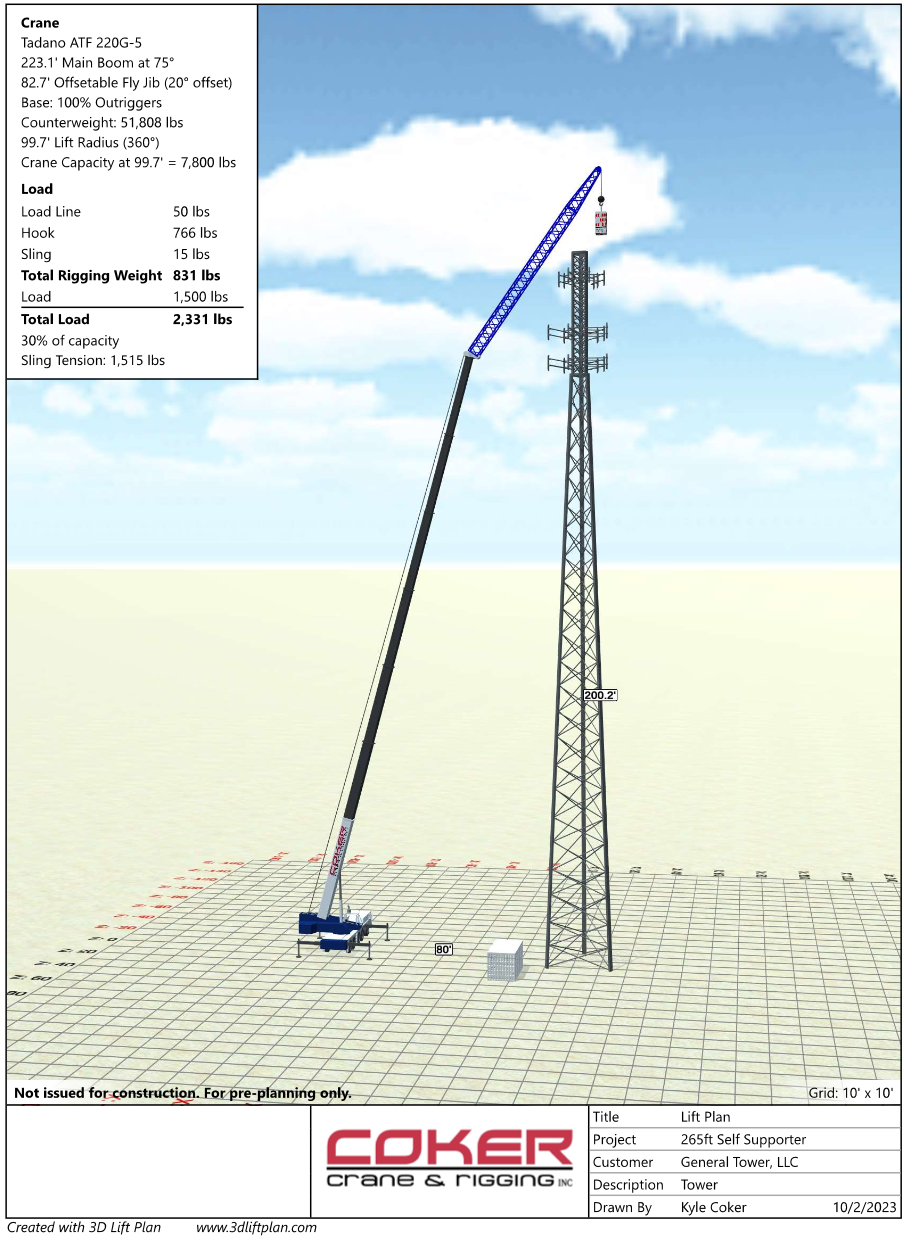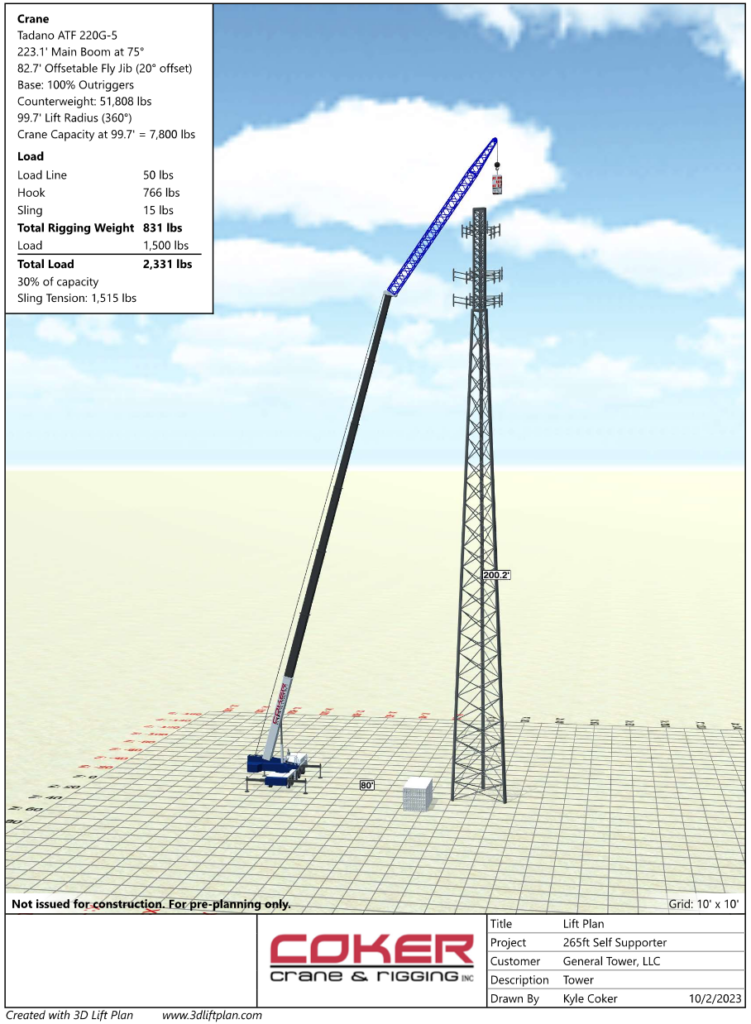 You can view images and read about recent projects to see how lift plans lead to successful outcomes.
Let's Talk About Your Project and 3D Lift Plans
The first step toward completing your next project safely, on time, and within budget is discussing your objectives and requirements with Coker. Avoid problems and impress stakeholders with how smoothly you execute critical lifts by leveraging our expertise. Contact Coker today for more information and to get a quote.